LEAP Africa is proud to introduce you to 20 young social innovators with enterprising initiatives that are transforming the lives of many across Nigeria and Africa as a whole.
The 2015/2016 Social Innovators Programme (SIP), funded by Union Bank commenced with a week-long workshop on the 8th of February, 2016.
These single-minded individuals are fierce, passionate and uncompromisingly devoted to their cause. Some have already been selected to receive The Queen's Young Leader Award which recognizes and celebrates exceptional people from across the Commonwealth, who are taking the lead in their communities and using their skills to transform lives.
The 2015/2016 Fellows are: Abdullahi Salisu – Founder, Haleematus-Sa'adiyya Recyclings, Adeloye Olarenwaju – Founder, SaferMom, Afere Lawrence – Founder, Springboard Nigeria, Aigiomawu Ehiaghe – Co- founder, Codulab,Amusan Oladayo Joseph – Founder, Female Leadership Development in Africa (FLDinAfrica- FLD), Andrew Adaiza – Team lead, MyProblemMyEngineering, Sunday Bala – President/Founder, Sunday Bala Oma Foundation, Buba Imrana– Founder, My TV My School Initiative, Chidebe Runcie– Founder, PINK BLUE,Okocha Nkem – Founder, Mamamoni, Taiwo Femi –  Co-founder, C.I.T.Y (Catch & Inspire Them young), Tony Joy – Founder, WeAreM.A.D (Making a Difference) Initiative, Durosimi Ebrahim  – Co-founder, uJuzi, Edema Tobore – Founder, The Gladies, Ezeakor Chinenye – Founder, SISTEM, Ibiwoye Victoria – Founder, OneAfricanChild, Inegbedion Chaste – Founder, Giving Garage, Ogunmola Eyitayo – Co-founder, TIE Nigeria , Akomaye Peters-Benson–Founder, Jaymak Energy Resources Ltd and Owoicho Nelson – Founder, Education for Change Initiative for Young People (Education for Change – EFC).
The Social Innovators Programme is an initiative of LEAP Africa and a member of YouthActionNet global network.
Read their complete profiles below: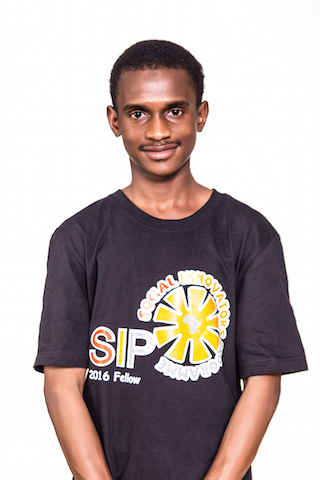 Abdullahi Salisu (Bauchi): Salisu founded Haleematus-Sa'adiyya Recyclings in 2012 out of passion for converting "wastes to wealth" and reducing pollution as an undergraduate student in Biochemistry department of Ahmadu Bello University, Zaria. HRecyclings is a plastic waste management company that collects recyclable plastic wastes from scavengers and interested community members, processes it and converts it into reusable materials like polyethylene bags. To date, HRecyclings has recycled more than 10,000 tonnes of plastic wastes and engaged more than 200 wastes scavengers and providers, currently planning to make plastic lumber, to curtail effects of deforestation, and in the long-run, energy, from the same wastes. Salisu is an Associate Fellow of the Nigeria Leadership Initiative and an Alumnus of the maiden Tony Elumelu Entrepreneurship Program.
---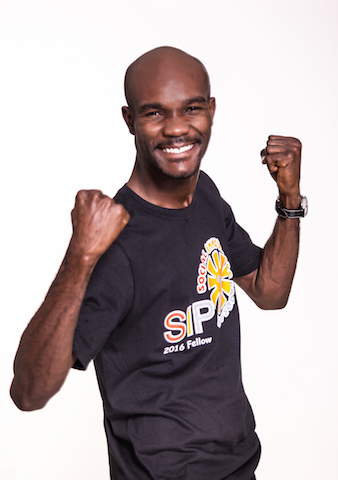 Chidebe, Runcie C.W (Abuja): Runcie founded Project PINK BLUE in 2013 as a corp member when he realized that more women die of breast and cervical cancer in Nigeria because they present late stages III & IV. He was inspired by reason and logic to stop complaining about Nigeria and start acting by setting-up the initiative; working with cancer survivor to create awareness, provide free screenings and support to poor people battling with cancer. Over 895 women have directly benefitted from the impact, which earned him Nelson Mandela-Graca Machel Innovation Award, Global Shapers Abuja I AM BOLD Award, Green October Humanitarian Award, and a Tony Elumelu Entrepreneur. He is the Best Psychology Graduate 2012 and Best Social Work Graduate Diploma 2006, University of Nigeria. Runcie is a Young Cancer Leader Awardee held at the World Cancer Leaders' Summit, Istanbul, Turkey.
---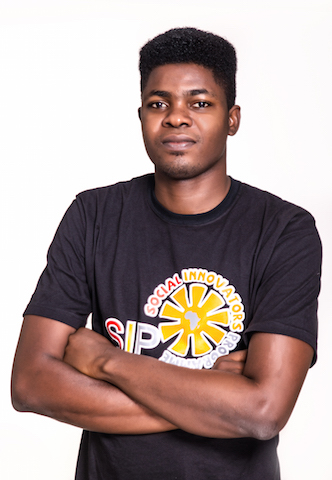 Adeloye Olarenwaju (Lagos): Adeloye Olanrewaju  is a graduate of Medical Physiology from Ladoke Akintola University of technology, Oyo Sate. Growing up from a small community, Olanrewaju experienced her Aunt lost her baby due to poor access to preventive health care and negligence; an ordeal which got him more interested in health care. In 2012, as avolunteer at a small Primary health centre located in Agege Slum, Lagos. He also witnessed high rates of avoidable maternal and newborn deaths which later inspired SaferMom, with goals of improving and saving mother and newborn lives in rural areas using low cost mobile technologies; an initiative which has reached more than 900 mothers till date.  Adeloye is a 2015 TEEP fellow, 2015 associate fellow of Royal Commonwealth Society and 2014 African Liberty "George Ayitteh" platinum prize winner. In 2016 he was one of only three Nigerians selected for the Queen's Young Leaders award, an initiative led by her majesty, Queen Elizabeth II of England aimed at discovering, celebrating and supporting exceptional young people from all commonwealth nations.
---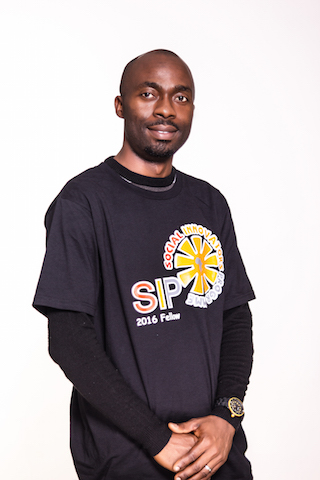 Afere Lawrence (Ondo): Lawrence Afere, a Mandela Washington Fellow, is an organic farmer and founder of Springboard Nigeria, a social enterprise that uses organic farming and healthy food production to create meaningful and responsible work for rural and semi urban youth in Ondo State, Nigeria. Presently, Springboard has over 200 members within its network of organic farmers and village entrepreneurs. Springboard farmers grow plantain, banana, vegetables, pepper, corn, pineapple and pawpaw. And they also convert their plantain into organic plantain chips. Lawrence envisions a Nation where everyone has access to fresh, local, healthy, affordable food, communities feel connected to the land and each other and where rural and semi-urban youth are active leaders in the area of organic farming and healthy food production.
---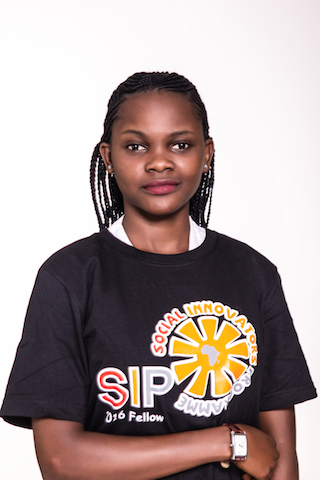 Aigiomawu Ehiaghe (Lagos): Ehiaghe, a graduate of Computer Science co-founded Codulab in 2014. Codulab was built to be Africa's strongest innovative student ecosystem. The idea is to create a network between university students and companies, to facilitate co-creation of digital projects, share knowledge and collaborate around ideas. We currently have 496 students and 45 verified companies registered on our platform. Our recently  launched Codulab projects has enabled university students make extra money in their free time while working on digital projects from any part of the country. Our strong partnership with Google Developers Group (GDG) in each university allows us to organize workshops, codelabs, and trainings where we further equip students with relevant technology and digital skills.
---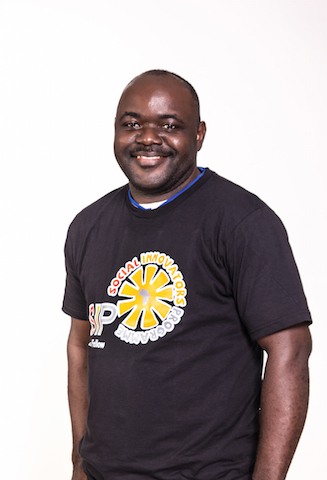 Akomaye Peters-Benson (Delta): Akomaye is a social entrepreneur who provides specialized services in environmental protection and pollution control through the use of several anti-pollution equipment to treat and recycle sewage into a qualitative effluent in line with local and international statutory standards. To this end, he invented the "Biomak ii" compact sewage plant which utilizes "SAF-PAFAT" process in the treatment of waste water. The "Biomak ii" biologically treats or recycle complex pollutants into inert residues which could be safely discharged or reuse upon disinfection. Through this innovative idea he has contributed towards reducing the incidences of cholera, typhoid fever, diarrhea, hepatitis, infant mortality rate, malaria and other water borne diseases within his community.
---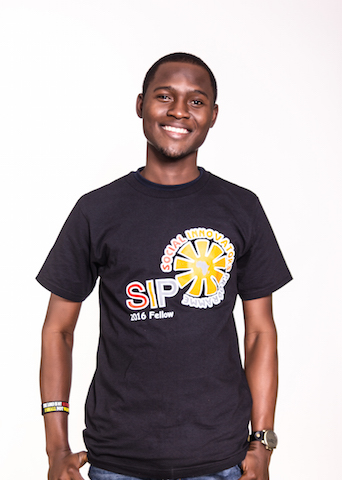 Amusan Oladayo Joseph (Osun): Oladayo Amusan Joseph, an undergraduate student of ACE Ondo, founded (Female Leadership Development in Africa(FLDinAfrica) popularly called FLD in 2014, out of his Passion to combat gender discrimination and inequality in Africa. FLD preaches gender equality and female empowerment through it's various trainings, workshops, conferences etc where it has been able to train 800 students on entrepreneurship, leadership, ICT and Equality with partnership with organisations like Microsoft Nig., ITU etc Oladayo also volunteers and represents more than 10 organisations both in Nigeria and abroad. He is a global ambassador for milky way youth movement and also a Royal Commonwealth Society associate fellow.
---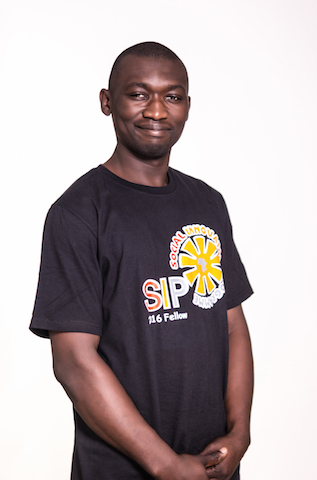 Andrew Adaiza (Abuja): The design, construction and testing of an improved solar food dryer is aimed at making perishable food products more hygienic after drying. The previous design was first studied and improvements were made on it; this also involved the design of the drying chamber, extraction fan, construction and testing of the dryer. In the design, the solar panel used was determined from the rating of the battery, the latitude of the state it was constructed was also put into consideration. The unhygienic nature manner in which products are dried such as pepper, tomatoes, okra, and even meat (dried meat popularly known as kilishi; many people's favourite) motivated me to embark on the project. The end users; the rural dwellers were put into consideration. The impact of the project on the end users thus far is that when the project was tested and used, clean end products were obtained.
---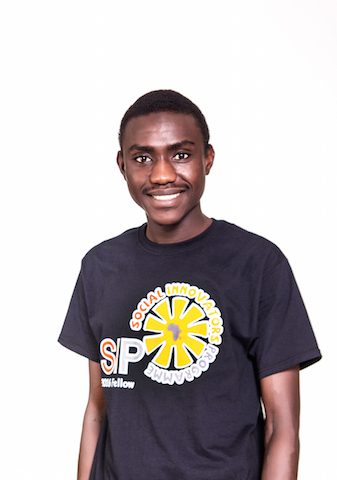 Buba, Imrana (Yobe): Imrana started "My TV My School Initiative" in 2014 as a project of the organization he founded – Youth Coalition Against Terrorism – to provide succour to primary school students in Borno and Yobe states that could not attend schools due to insecurity. The initiative produced and distributed DVD plates that contain primary school subjects, with the aim of teaching students at homes through the use of televisions and DVD players. It has distributed over 2,000 DVD plates (free-of-charge), and all evaluations conducted by teachers have shown significant improvements in the academic performance of the beneficiaries. Owing to his incredible work, Imrana was selected for the Generation Change fellowship of the United States Institute of Peace (USIP). As a result of his passion to create change, Imrana has been selected as one of only three Nigerians for the Queen's Young Leaders award, an initiative led by her majesty, Queen Elizabeth II of England aimed at discovering, celebrating and supporting exceptional young people from all commonwealth nations.
---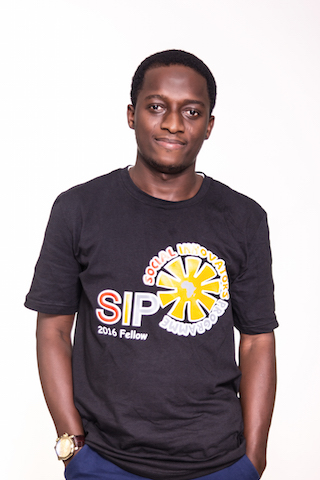 Durosimi Ebrahim (Lagos): Eb'rahim co-founded uJuzi to help address some of the issue's he experienced while schooling. uJuzi works with Education Institutions to develop, standardize & digitize their educational content online so that their students can learn anywhere anytime. Through uJuzi, Eb'rahim is designing a future where NO student in Nigeria will no longer have to worry about their needed academic materials by replacing the outdated libraries in schools with web based eLearning platform, uJuziBooks.com & uJuziCourses.com tailor designed for each student. uJuzi till date has worked with schools such as BOWEN University, TASUED, FCE Akoka, YabaTECH, Unilag and partners such as Sterling Bank, FATE Foundation, Standford Univeristy & reached out to over 5,000 students.
---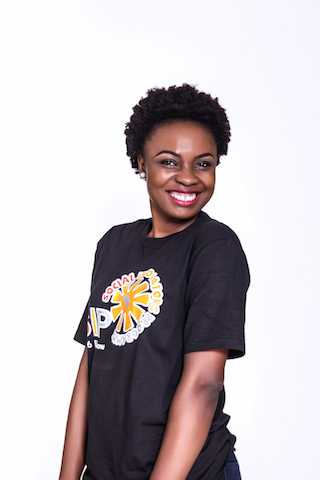 Edema, Tobore (Delta): Tobore founded The Gladies in 2012 after she quit her job, to devote more time towards the initiative. The Gladies is a three-armed initiative that fosters self-discovery and economic empowerment in young women through capacity building trainings, media engagement and teenage outreaches. Developing a strong and early sense of helping others, Tobore began engaging in advocacy for women at age 13, and founded her first initiative at the age of 17. Today, The Gladies has launched a finishing school program, trained over 35 young women, and reached over 100 persons through its media arm. In the future, it seeks to establish a grassroots empowerment centre that provides grants and scholarships for women and teenagers, shelter for homeless and vulnerable females.
---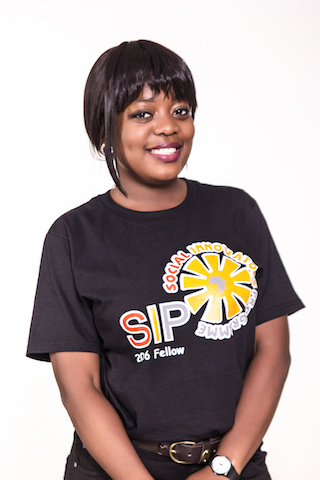 Ezeakor Chinenye (Abuja): Chinenye is a graduate of Electrical//Electronic Engineering from University of Port Harcourt. She founded Sisters in Science, Technology, Engineering and Math (SISTEM)  out of the dire need of seeing more African girls enroll in Science and Engineering disciplines. Her approach involves organising outreach programs for teenage girls by focusing on areas such as energy, ict and physical sciences, as well as organising workshops and trainings exposing them to female STEM professional mentors. So far over 500 girls have been impacted by her program in Port Harcourt and FCT Abuja. Chinenye is also a recipient of several awards from organizations like Dell Inc and Microsoft, She was also recently selected by The DO School Social Entrepreneurship organization in Germany to participate in organizing a roll out structure called Experimento for secondary schools in Africa.
---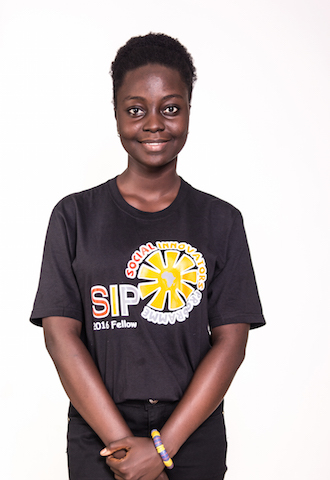 Ibiwoye, Victoria (Lagos): Victoria founded OneAfricanChild in 2012 to transform the lives of marginalised community children through quality education and empowerment initiatives. OneAfricanChild was borne out of the need to invest in the lives of children early so that they can grow up to be responsible citizens and active agents of change in their communities. The foundation focuses on Global Citizenship Education which  equips learners with values, knowledge and skills that are based Peacebuilding, Human Rights, Education for International Understanding and Sustainable Development; providing free spaces for learners to express themselves, explore and develop their innovative ideas. Since inception, it has empowered 3,200 children in Nigeria, Uganda and Malawi to learn and apply their skills in providing innovative solutions for a better Africa.
---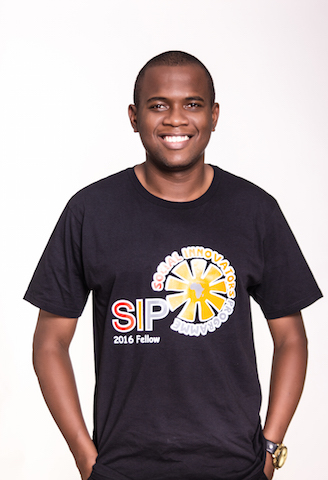 Inegbedion Chaste (Lagos): In 2011, Chaste inspired the Save Pwashikai Nideno Campaign – The historic Road to Recovery of a Five-Year old mutilated girl who refused to die in a dung village in Adamawa State and as a result founded the Charity Lounge which metamorphosed in to Giving Garage. He founded Giving Garage to assist social innovators and charities in Nigeria. Chaste is a recipient of several awards and has impacted various charities such as, Holy Family Home for the Elderly, Patrick Language and Speech Centre, Lagos State Motherless Home, Bethesda Home for the Blind, Lagos Cheshire Home for the Handicapped, Pacelli School for the Blind, Wesley School of the Hearing Impaired and Down Syndrome Foundation. He holds a degree in Computer Engineering
---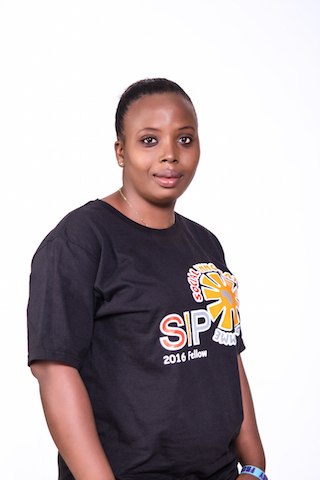 Okocha Nkem (Lagos): Okocha Nkem founded Mamamoni, as a result of Nkem's experience growing up with a mother who was a widow with no skills to generate income , and also because of the level of poor women she saw in her community. Mamamoni empowers rural and urban slum women in different communities, with vocational skills to help them generate livelihood income, also provide Loans to break barriers in accessing finance. Since inception in 2013, we have trained over 1000 women in four different communities. She is a Tony Elumelu Entrepreneurship Program Alumni, a pioneer cohort member of YALI Regional Centre in Ghana.
---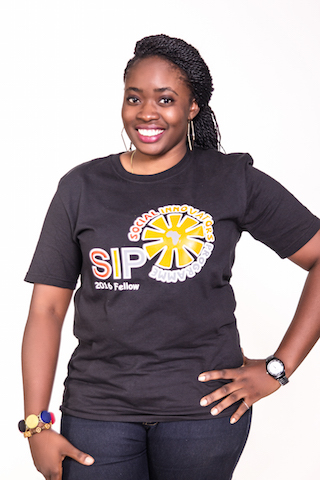 Tony Joy (Ondo): Tony Joy founded WeAreM.A.D Initiative in 2013 with the name Octolinks Craft as an undergraduate of Obafemi Awolowo University. WeAreM.A.D (Making a Difference) as newly named in 2015, is an initiative that envisions a secured future where young people are connected and act together as agents of change and development. The initiative implements projects on clean environment, education, community and rural development and livelihood. It is the proponent of Operation Keep Nigeria Clean project which envisions a dirt-free Nigeria by 2020. It has its reach in 9 states in Nigeria with 130 volunteers. Till date the network has cleared successfully 8 dumpsites in 8 different states in Nigeria, successfully trained 115 young persons on crafts and raised 10 Teaching Volunteers.
---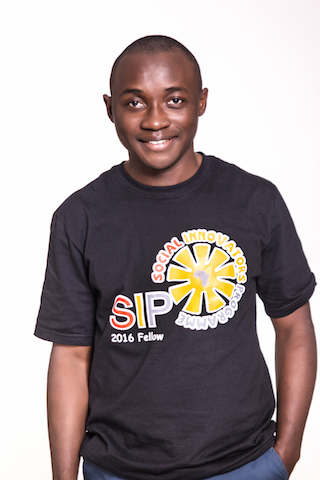 Taiwo, Femi (Lagos): "Femi believes that leaders are the most important variable in the equation for change; and that everyone can be a leader. He co-founded C.I.T.Y (Catch & Inspire Them young) to raise social change leaders that would facilitate the transformation of Africa. C.I.T.Y is a leadership and mind development program targeted at teenagers. C.I.T.Y works to re-orientate the minds of teenagers in the areas of personal mastery, leadership, educational excellence and entrepreneurship. The C.I.T.Y objectives are achieved through a mix of week-day and weekend leadership boot-camps, competitions, and an annual summer leadership camp. Over the past 4 years, C.I.T.Y has engaged over 1,300 volunteers and scores of corporate partners to reach over 7,500 teenagers. Femi studied computer science in Covenant University."
---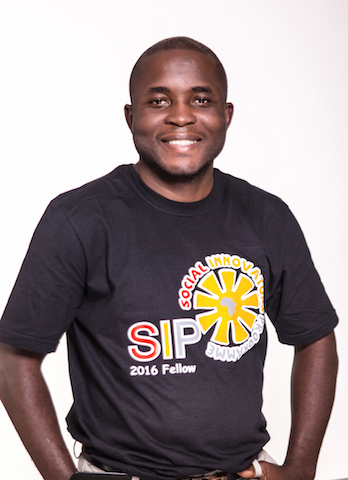 Sunday Bala (Plateau): Sunday Bala Oma is the President/Founder, Sunday Bala Oma Foundation. A Non-Governmental Organization established in 2009, with the aim of impacting lives and changing communities. Our vision is to ensure Nigeria becomes a developed State and a trigger point for global transformation. We engage in Advocacies for good governance, qualitative education and value re-orientation. Community development services as well as Training of Nigerian children and youths on various skills acquisition for sustainable development. Our Annual workshops, seminars, essay competitions and awards have had a total of 12,800 beneficiaries across Nigeria. Our current E-Learning innovation is designed to support millions of school children key into the modern means of learning and global competitiveness. We have several Awards to our cap.
---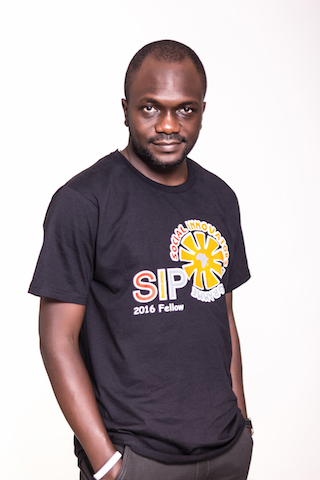 Owoicho Nelson (Benue): Nelson founded Education for Change to make quality education accessible and affordable for young people in rural areas as a means of breaking the cycle of poverty. Rising above illiteracy and poverty through opportunities and a curious mind that sought to read books, he was about to break out and chase his dream. This propelled him to initiate EFC. EFC has instituted community library in Adoka Benue state that creates access to quality educational resources and materials for about 1500 students. The organization's awareness campaign has also reached over 3,000 people